CNC METAL WORKING MACHINES
Powerful, precise and robust Vertical Machining Centers
Profimach VMC-II. This new range of premium vertical machining center sets standards in the VMC category. Its values are simplicity, modernity and robustness allied with a never before seen price/performance ratio.
The perfect harmonization of both machining performances and stability is the fruit of innovation efforts based on the long experience of our engineers. The result is reliable high precision production equipment with an irreproachable operation in any situation.
The generous standard equipment underlines the versatility of this concept of the latest generation.
Today available in four sizes, this new machine line opens the horizon to new performances and quality levels within your daily production at an affordable price.
More details on the Premium line VMC's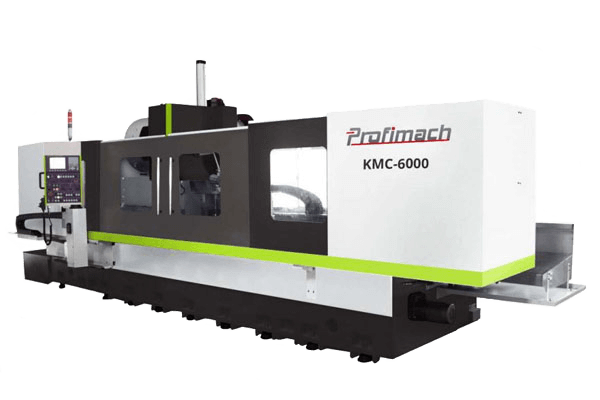 Rigidity, Powerful, Accuracy, Fixed table
The moving-Column machining centers of the Profimach KMC series are suitable for processing very long parts and can also be used as a multi-stations Center or reciprocal operation center with shorter workpieces. The always fully supported table is designed for extremely heavy workpieces, the Profimach KMC series offers worktable lengths of 4, 5 and 6 meters, Allows users to select an application. Other than flexible selection of work table length, the machines can also be equipped with multiple work stations and 4th or 5th axis to enhance production efficiency, making them ideal for producing long Workpieces and large parts such as aluminum bars, rails, construction equipment, and aerospace components and so on.
More info on this product?
West Europe :
Call +32 475.736.351 - Patrick (Nederlands, Français, English, Deutsch )
East Europe :
Call +40 722.346.170 - Cézar (English, Français, Română)
or call +40 755.088.805 - Catalin (English, Română)