High quality construction
High energy savings: only 2 sec activation for days of clamping.
Rigid Single piece steel body frame
Dual layer high performance Magnets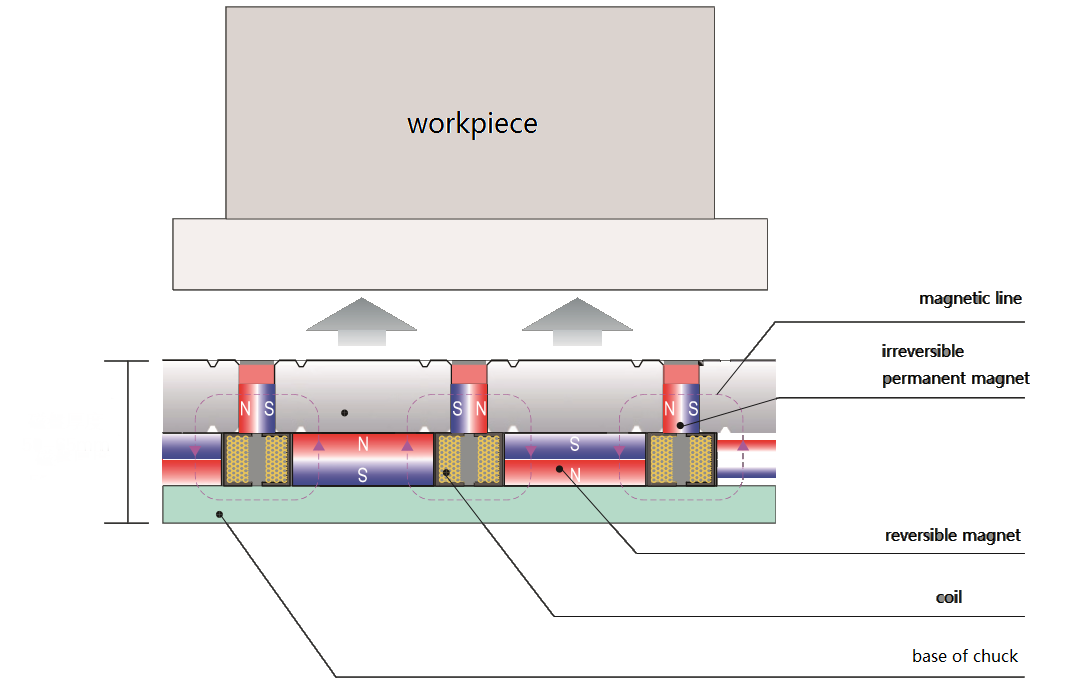 Each magnetic pole is surrounded by permanent magnets. Magnets wound with a coil of wire that carries an electric current are embedded in the lower parts of each magnetic pole. These coiled magnets can reverse the magnetization directions of the magnetic poles. The magnetization directions can be changed within seconds using the current directions of the wire coil. Consequently, magnetic fields are formed around the magnets, which enable the chuck to clamp workpieces. Conversely, the magnetization directions of the magnetic poles can be internally offset by those of the permanent magnets. This consequently eliminates the magnetic fields around the magnets, thereby demagnetizing the machine tool.
Simple control system
2 seconds to activate or deactivate magnetism
Magnetic workholding modules for milling
Electro Magnetic permanent milling chuck
Electro Magnetic permanent lathe chuck
Electro Magnetic grinding chuck